Mission
As the preferred research & development partner to Singapore's energy industry, this Centre aims to advance our R & D capability and technological know-how while offering industry-relevant infrastructure to our students from Engineering, Aerospace, and the Built Environment diplomas.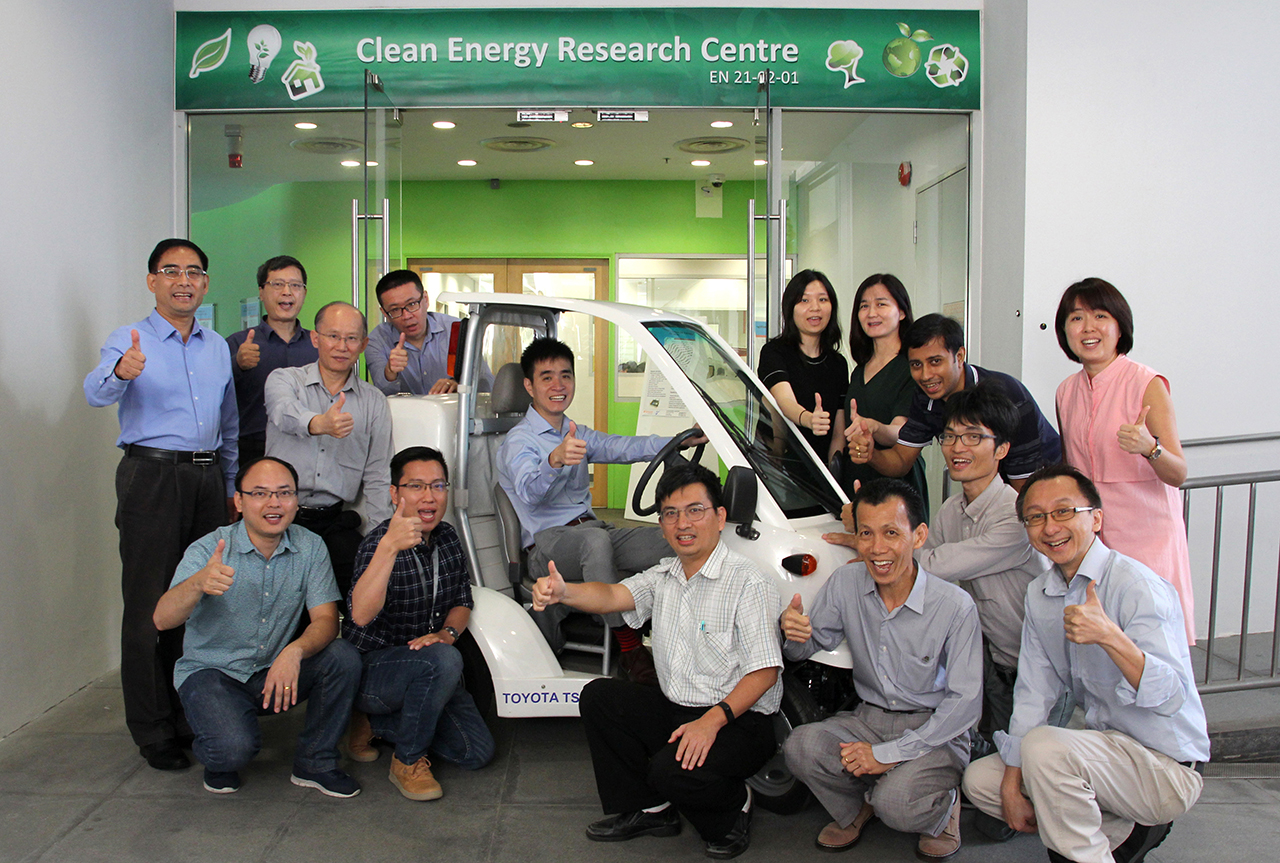 About the Centre
This Centre proliferates and employs technologies from Advanced Energy Conversion & Storage, Smart Power Systems, and Energy Sensors & Analytics to co-create innovative solutions to mitigate climate change and ensure sustainability for our future. Backed by a team of scientists and engineers with vast experience in chemical, electrical, electronic and mechanical engineering, the Centre offers various facilities including chemistry labs, fuel cell test-stations, various gas supply (including hydrogen), power electronics and mechanical prototyping labs & workshops to conduct applied and industry-relevant research & development.
Watch a 1-minute video about this Centre: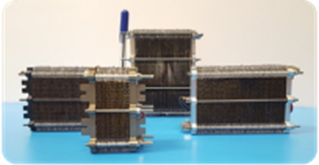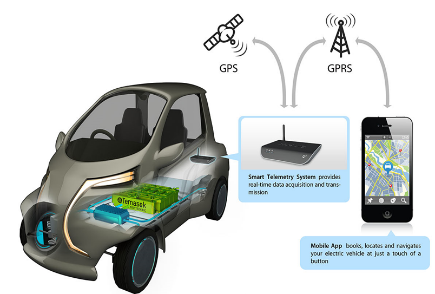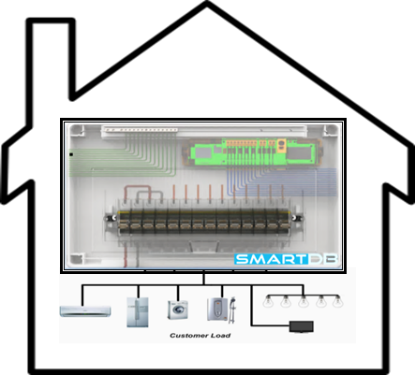 This Centre has 3 focus areas:
Advanced Energy Conversion & Storage

Our patented state-of-the-art technologies focus on product and process development for hydrogen generation, fuel cells and applied research on redox-flow batteries from the material level to the stack & system development.
Smart Power Systems

We work on Battery Management and Telemetry systems, concentrating on extended lifetime power solutions and high-efficiency cell balancing technology as well as real-time smart telemetry for remote monitoring of electric vehicles and mission-critical applications.
Energy Sensors & Analytics

Using Smart Energy Sensors and Analytics, we develop robust and efficient energy sensors technology coupled with data analytics to smartly manage energy usage and behaviour in homes, buildings and industries.
Since its inception in 2007, CERC has secured nearly S$10 million in research and industry funding, including those from agencies such as the National Research Foundation, Economic Development Board, MOE Translational and Innovative Fund, Singapore Maritime Institute, A*STAR, Defence Science & Technology Agency, Infocomm Development Authority and Tote Board Fund.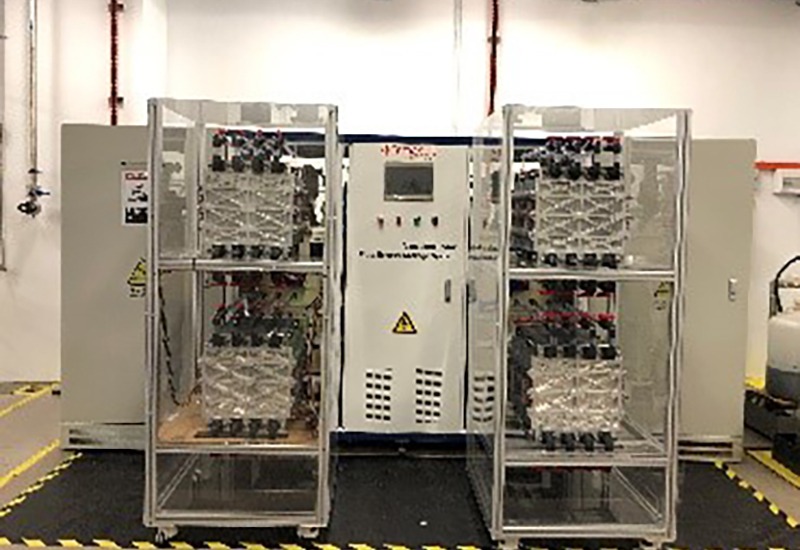 Redox-Flow Batteries
The Redox-Flow Lithium Battery (RFLB) and the Condensed-phase Aqueous Redox-flow Battery System (CARB) battery system address the limitations of current power sources. The RFLB combines the advantage of great system flexibility of the redox flow battery with the high energy density of lithium-ion batteries. Once fully developed, the RFLB can provide a potentially disruptive solution for large-scale stationary and automotive energy storage. The CARB provides a low-cost, scalable, high energy density and high safety energy storage solution for the near term deployment for distributed energy storage and grid applications.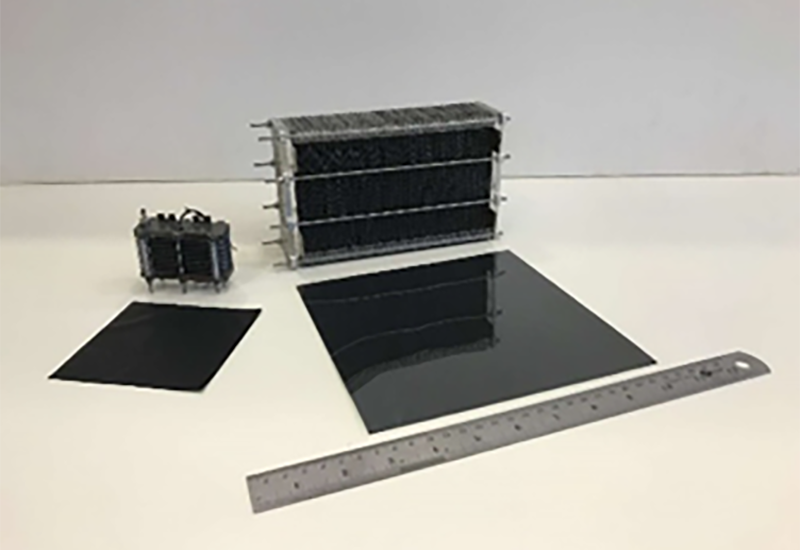 Manufacturing Process of Catalyst Coated Membrane (CCM) for Fuel Cell
The catalyst-coated membrane (CCM) is a critical stack component in the fuel cell stack where the bulk cost of the fuel cell stack lies. Current industry processes are complicated and involve multiple steps, which result in defects and material wastage. Critical processing steps associated with the CCM manufacturing process and catalyst formulation, particularly those steps for optimal fuel cell performance, are closely guarded industry secrets. In this project, defects and catalyst wastage issues are addressed by simplifying the manufacturing process of CCM through directly applying the catalyst layer onto the membrane surface and expanding its capability by optimising the catalyst formulation.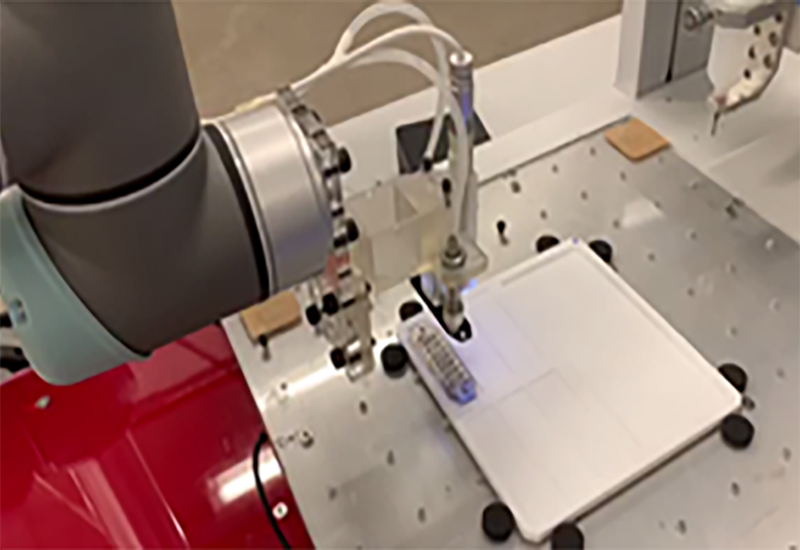 Automated Assembly Manufacturing of Single Cells for Fuel Cell
The Membrane Electrode Assembly (MEA) in a single cell is the core component of a fuel cell that produces the electrochemical reaction to generate electric power. A fuel cell stack requires a large number of single cells. Currently, single cell production is still largely a manual process that limits production scale. Automating the single cell assembly process improves single cell production by assuring product quality, throughput, and yield. An automated assembly process in advanced manufacturing with industrial robots, machine vision systems, and Internet of Things (IoT) is used in the single cell production of continuous wet lay-up processes together with catalyst-coated membrane (CCM) cutting.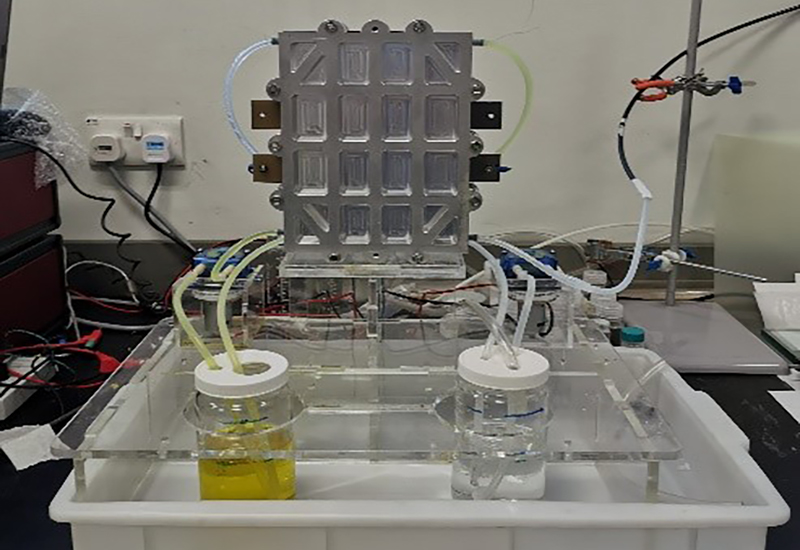 Flow Reactor System for Spent Lithium-Ion Battery (LIB) Materials Recycling
With rising demand for LIBs in electric vehicles, portable electronics, and large-scale stationary electric energy storage, there is an ever-increasing need to improve the technology to recycle these spent LIBs before they go to waste. However, current recycling methods such as pyrometallurgy and chemical leaching in hydrometallurgy cause a lot of pollution. This green and cost-effective method to recycle lithium-ion battery (LIB) materials involves developing an energy-efficient oxygen depolarised cathode integrated with the flow reactor system. Using redox reaction, the presence of regenerative electrolyte in the system breaks down spent battery materials to form reusable products to make new batteries.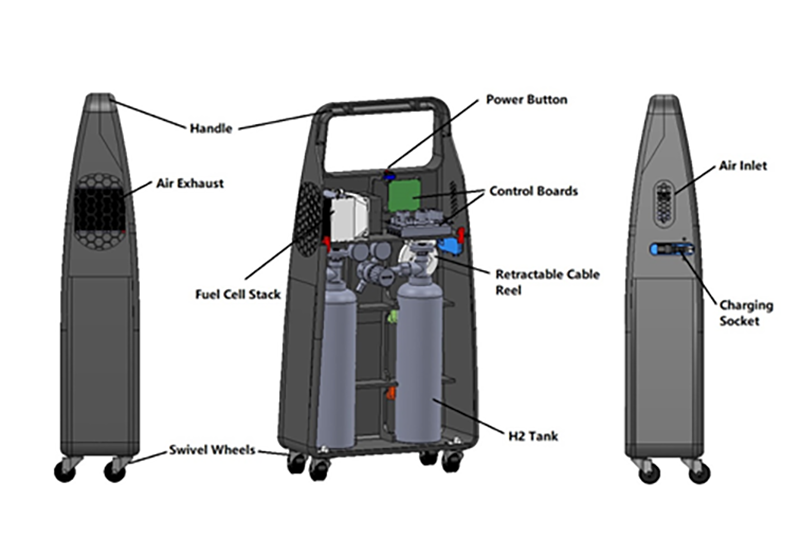 Fast Charging Solutions for E-scooter
This systematic fast charging solution allows e-scooters to be fast-charged in areas with or without grid power access. It includes re-designing the current battery pack with a fast chargeable super capacitance battery, developing a specific fast charger for places with grid power, and a fuel cell powered mobile charger in parking areas without a grid power network. A mobile fuel cell charger has also been developed to provide sufficient power to charge the super capacitance battery within 30 minutes.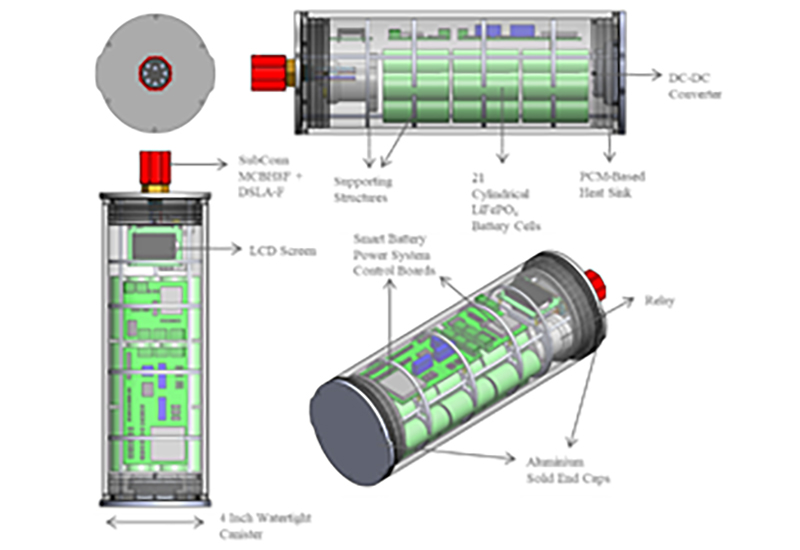 Smart Battery Power System for Underwater Inspection Systems
This Smart Battery Power System addresses the safety concerns for divers who perform under hull dock block inspections in shipyards. With the smart battery power system to increase the effectiveness of remotely operated vehicle (ROV), the usage of the ROV not only aids the inspection process but also improves safety for the diver. This project involves the development of a 230Wh Li-ion battery power system comprising a smart battery management system, an energy balancing and thermal management system, and a communication system. It includes innovative solutions such as the SOC&SOH prediction technology and the battery cells scalability technology.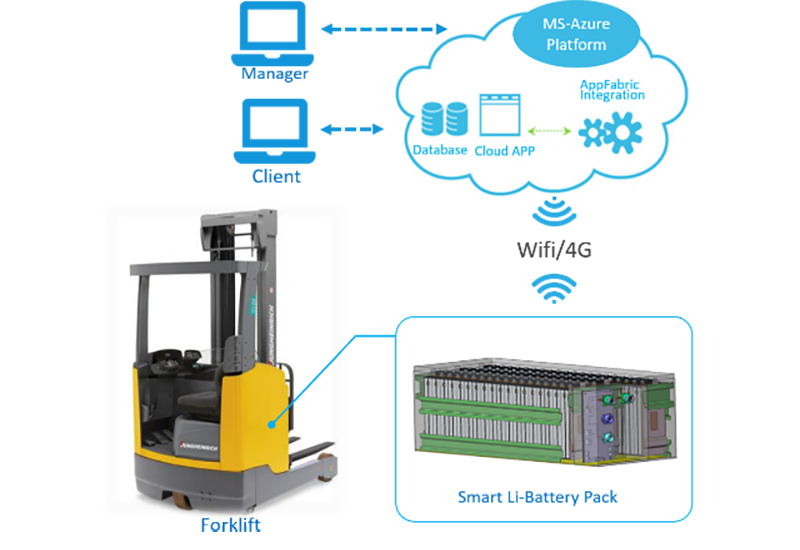 Configurable Smart Lithium Iron Phosphate (LFP) Battery Power System for Materials Handling Equipment
Jointly developed with an industry partner of lead-acid battery systems for forklifts, this lithium battery system provides higher power density and longer lifetime, and is a cleaner energy course. The Centre and its industry partner aims to commercialise this lithium battery power system as a solution for materials handling equipment.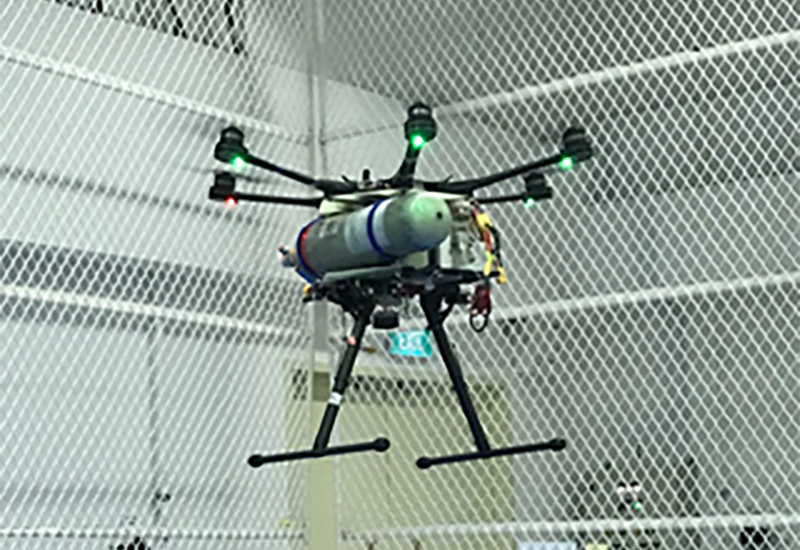 Long Flight Endurance Drone with AI and Analytics-Enabled Detection Capabilities
This project involves the integration of a world-leading fuel cell from a local company to significantly increase the flight-time of a drone, which is used to inspect pipeline reserves or to check on and diagnose specific issues. To equip the drone platform with stable monitoring and accurate diagnosing capabilities, a small and lightweight sensory and communication system, together with the back-end deep analytics by an AI algorithm, are integrated into the system. This project is under the National Research Foundation's Competitive Research Programme.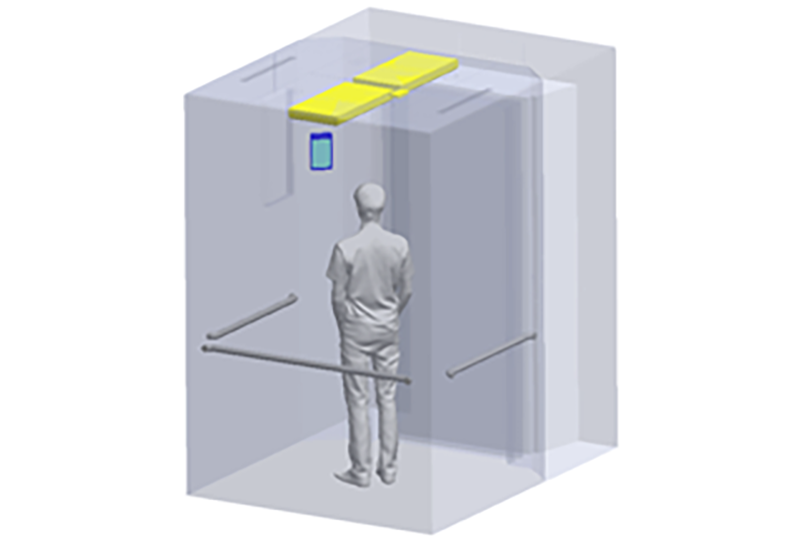 Smart Self-Disinfecting Lift
This project provides an automated disinfecting solution for passenger lifts and confined spaces using UV-C light to kill pathogens and disinfect the air and surfaces inside a lift periodically. As UV-C may be harmful to living things, the UV-C light is automatically switched off when smart sensors detect someone entering the lift. The disinfecting process resumes when the lift is empty. The project, funded by the National Research Foundation, is a part of TP's contribution to Singapore's effort in managing the current COVID pandemic through our technology capabilities and our commitment to improving the community around us.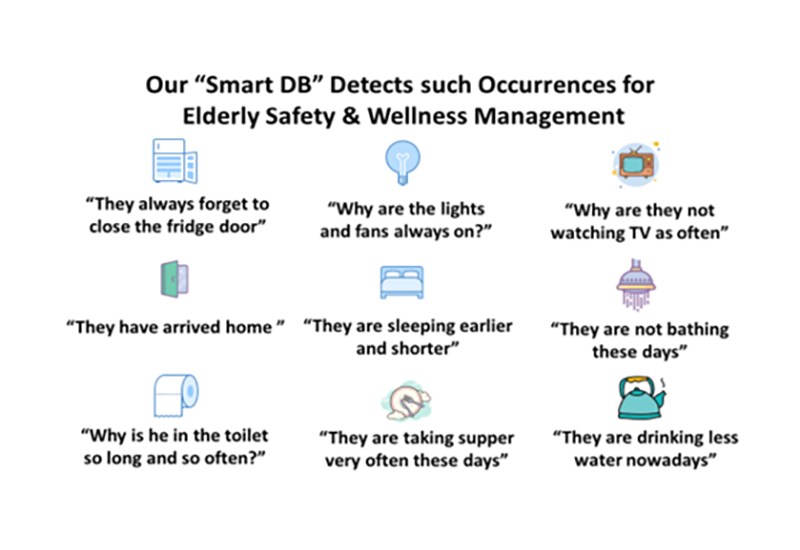 SmartDB for Elderly Wellness Monitoring and Habit Detection
This project involves the use of a single device (SmartDB) plugged into the household electrical circuit, to monitor electricity usage patterns of electrical appliances in the home. The data can be used to monitor the behaviour of the elderly living alone in the house. Machine learning algorithms are developed to understand lifestyles and behaviours and identify abnormal events and habits of the elderly, without compromising on their privacy.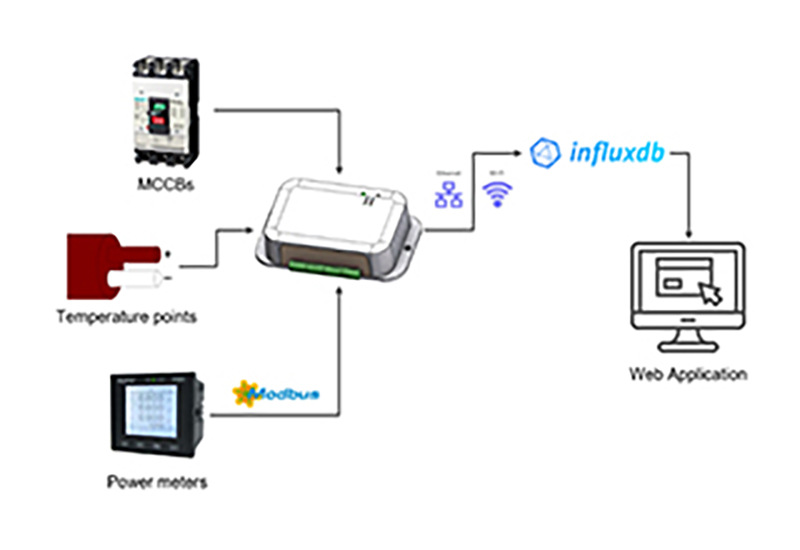 Industrial Switchgear Status Monitoring System
This is a smart monitoring system that allows real time monitoring and alert capabilities for industrial usage. Traditional meter readings, moulded case circuit breaker statuses and temperature points can be read reliably and displayed in web applications. Usage insights, patterns and alerts are provided to the end user for enhanced facility management and decision making.
In addition, some of the patents for technology developed by the Clean Energy Research Centre are: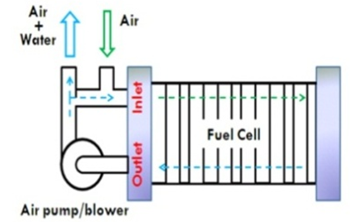 "End Plate Assembly for Proton Exchange Membrane Fuel Cell and Fuel Cell Assembly Employing Same"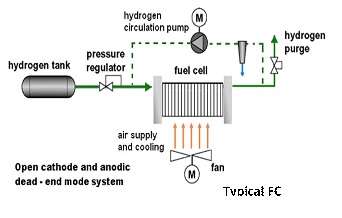 "Fuel Cell Apparatus and Method of Operation"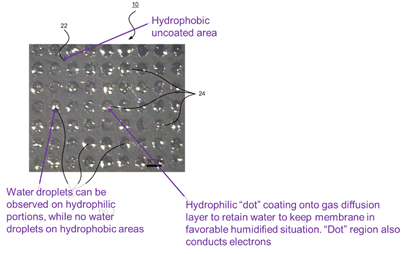 "Diffusion Medium for Use in Fuel Cell, Fuel Cell and Method of Making the Diffusion Medium"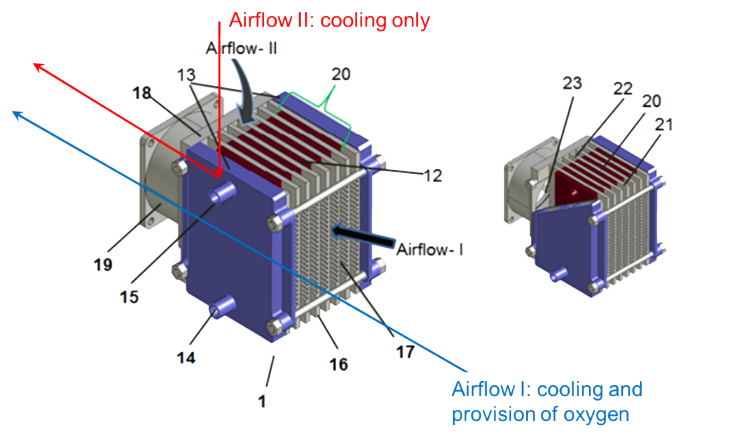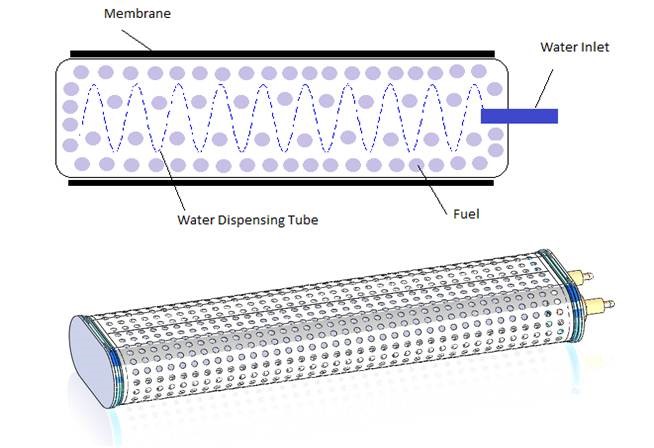 "Hydrogen Generating System"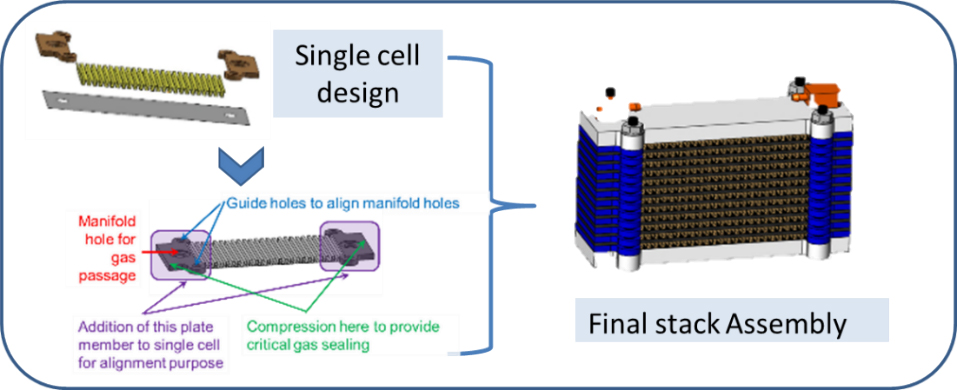 "Plate Member for a Cell Stack"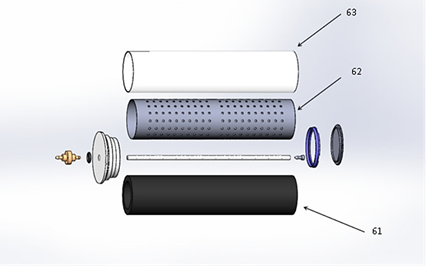 "A Gas Generator and Method of Generating a Gas"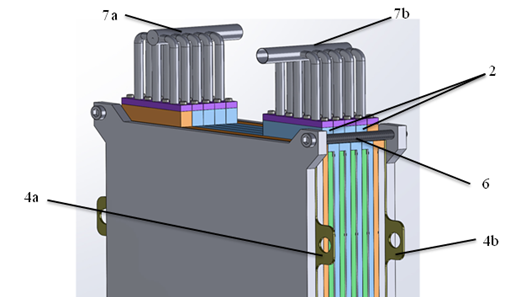 "Bipolar Plate Module for Redox Flow Battery and Redox Flow Battery Stack Employing Same"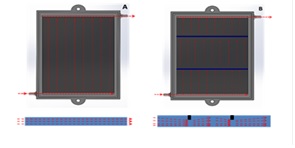 "Flow Frame for Electrochemical Cells"
Contact Details
Dr Kwan Kian Hoong

8.30 am to 6.00 pm (Mon to Fri). Closed on Sat, Sun & Public Holidays

Centre under School of Engineering

Temasek Polytechnic
West Wing Block 21, Level 2, Unit 1
21 Tampines Ave 1
Singapore 529757
Quick Links To Centres Under Schools