Course Overview
The business environment today is volatile, competitive and complex. As companies navigate new operational norms while innovating to transform in the digital age, the strategic role that Human Resource Management (HRM) plays has never been greater. The Diploma in HRM and Psychology is where you can kick-start or enhance your career in HR.
This course equips you with future-ready HR skills and competencies that support today's human capital development efforts in organisations. Our curriculum is closely aligned to the Skills Framework for HR and the Institute for HR Professionals' Body of Competencies. You will acquire business-related skills and knowledge in the areas of Communication & IT, Business Management & Marketing, and functional and technical skills and competencies in Human Resource Management and Applied Psychology.
This diploma is tailored for participants interested in developing their understanding and skills in the human resource functions, with an added dimension of applying psychological principles and processes to understand human behaviour in the workplace.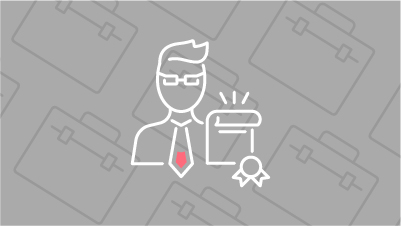 READY FOR THE INDUSTRY
Be equipped with future-ready HR skills and enhance your competencies in people management within an organisation through psychology modules.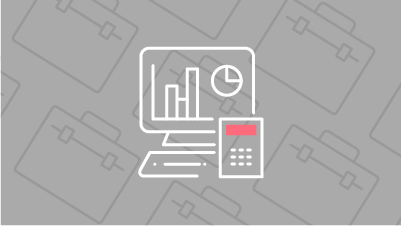 EXPOSURE TO DIGITAL HR TOOLS AND TECHNOLOGIES
Be part of the HR digital transformation. Gain exposure to digital technologies such as HR Info Systems on web and mobile, as well as artificial intelligence online interviewing platforms for shortlisting and reporting.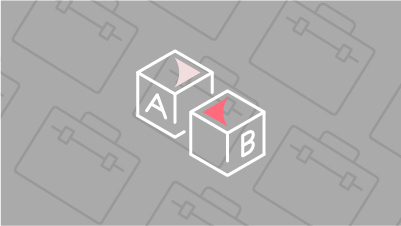 FIRM BUSINESS FOUNDATION
Be equipped with a strong foundation in core business skills that enables you to understand different functional work areas to provide better HR solutions within an organisation
Entry Requirements
'O' Levels

At least 3 'O' Level passes

and 1 year of relevant working experience OR

Higher Nitec

GPA ≥ 2.0 OR

GPA ≥ 1.5 and 1 year of relevant working experience OR

Nitec

GPA ≥ 3.5 OR

GPA ≥ 3.0 and 1 year of relevant working experience OR

Higher Nitec in Technology/Services
GPA ≥ 2.0 and 1 year of relevant working experience OR
Nitec in Technology/Services
GPA ≥ 3.5 and 1 year of relevant working experience OR
WSQ Qualification
Relevant WSQ Qualification with 1 year of relevant working experience and WSQ Workplace Literacy Statement of Attainment (SOA)(Level 6) AND Workplace Numeracy Statement of Attainment (SOA)(Level 6)
Without relevant academic qualifications
At least 2 years of relevant working experience
Applicants who do not meet the entry requirements may be considered for admission to the course based on supporting evidence of competency readiness. Suitable applicants who are shortlisted may have to go through an interview and/or entrance test. The Polytechnic reserves the right to shortlist and admit applicants.
Modes of Assessment
The assessment would be based on coursework components such as tests and assignments.
Career Opportunities
Upon completing the part-time diploma course, graduates can look forward to taking up positions such as administrative executives in private and public sectors, Employee Experience/ Relations Executives, Learning/ Organisation Development Executives, Performance/ Rewards Executives, Talent Attraction/ Management Executives.
| Intake Info | Application Period | Course Duration | |
| --- | --- | --- | --- |
| 17 April 2023 | 9 November 2022 – 11 January 2023 | 2.5 Years | APPLY |
Fees Type
Course Fees per MC
(w GST)

Singapore Citizens

Aged 40 and above (Individual or SME-sponsored)
S$327.42
Aged below 40
S$500.76
SME-sponsored aged below 40
S$338.76
Others & Repeat Students
S$3,351.24
Non-Singapore Citizens
Singapore Permanent Residents
S$1,380.24
SME-sponsored (Singapore Permanent Residents)
S$362.88
Others & Repeat Students
S$3,440.88
SkillsFuture Credit Approved. For more details, please click here.
Course fees payable is based on per Modular Certificate.
Course fees will be reviewed by MOE on an annual basis and adjusted accordingly.
MOE subsidy will not be applicable for students who repeat a module or semester.
With effect from 1 Jul 2020, the Workforce Training Scheme (WTS) will be replaced by the Work Support Scheme (WSS); for more information, please visit:
https://www.wsg.gov.sg/programmes-and-initiatives/workfare-skills-support-scheme-individuals.html
Course Contact
Monday - Thursday: 8:30am - 6:00pm
Friday: 8:30am - 5:30pm

Closed during lunchtime, 12:00pm - 1:00pm
and on weekends and public holidays.

Temasek SkillsFuture Academy
Temasek Polytechnic
East Wing Block 1A,
Level 3, Unit 81
21 Tampines Ave 1
Singapore 529757