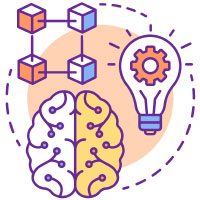 Advanced Manufacturing
For the manufacturing industry, we develop solutions to digitalise and automate manufacturing systems; optimise the quality through artificial intelligence and data analytics; and assist companies to model and visualise manufacturing operations. We also specialise in additive manufacturing, where we develop process capabilities for different materials such as metallic alloys and ceramics.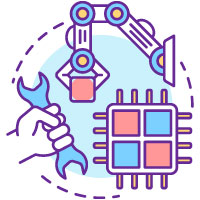 Robotics & Automation
We have developed a patent-pending autonomous intelligent vehicle (AIV) platform that has been successfully customised and deployed in many companies, helping our local enterprises enhance productivity and achieve manpower savings. For drones, we aim to develop training systems to facilitate pilot training, and technologies and peripheral equipment to enhance drone operations.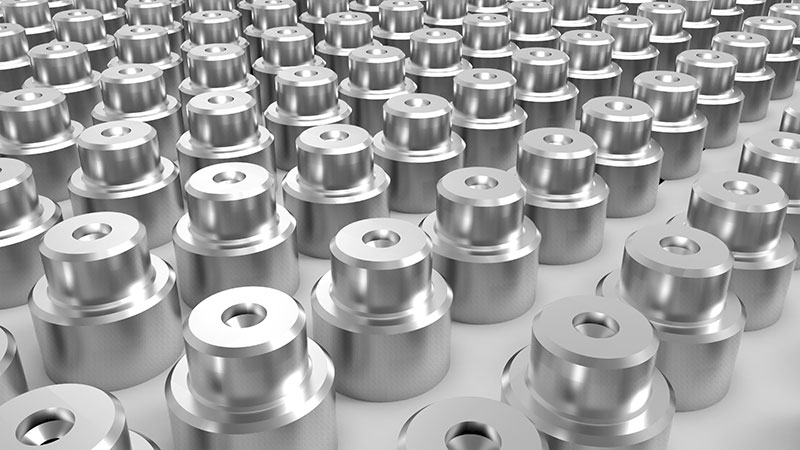 Advanced Manufacturing
High-mix-low-volume (HMLV), data-driven and full end-to-end manufacturing capability
Provision of consultancy and proof-of-concept projects in the following areas:

Intelligent automation and manufacturing control
Connectivity and industrial IoT
Robotic system integration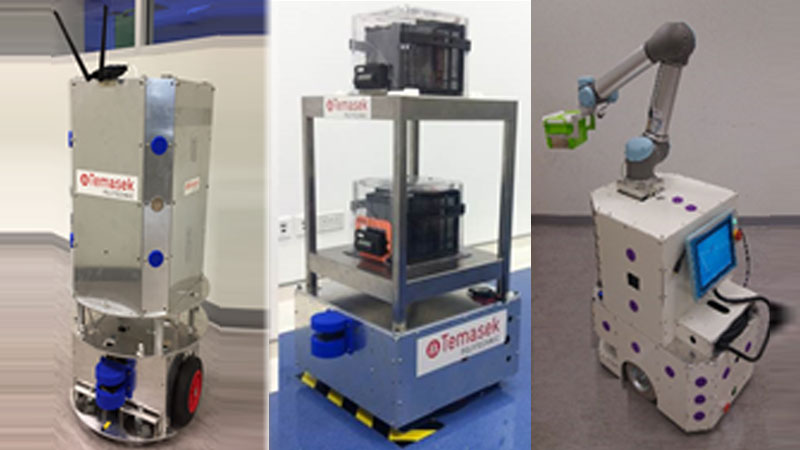 Robotics & Automation
Customisation of AIV to suit different operational requirements 
Development and incorporation of artificial intelligence capabilities (e.g. machine visions) to AIVs 
Development of AIV for different terrains, e.g. outdoor AIV, uneven terrains
Development of AIV fleet management systems 
Development of intelligent battery charging systems
Development of tethered drones, hydrogen fuel cell-powered drones and peripheral equipment
 Ready to take the next step with us?
Advanced Manufacturing
High-mix-low-volume (HMLV), data-driven and full end-to-end manufacturing capability
Provision of consultancy and proof-of-concept projects in the following areas:

Intelligent automation & manufacturing control
Connectivity & industrial IoT
Robotic system integration
Robotics & Automation
Customisation of AIV to suit different operational requirements
Development and incorporation of artificial intelligence capabilities (e.g. machine visions) to AIVs
Development of AIV for different terrains, e.g. outdoor AIV, uneven terrains
Development of AIV fleet management systems
Development of intelligent battery charging systems
Development of tethered drones, hydrogen fuel cell powered drones and peripheral equipment