Mission
Our mission is to be the Centre of Excellence in the smart & sustainable built environment, known for our industry-relevance and the provision of future-ready training and solutioning in collaboration with like-minded partners.
About the Centre
This Centre provides future-ready and industry-relevant training and solutioning for the built environment sector. This includes regulatory, up-skilling and transformational training as well as the co-creation of smart and innovative solutions together with industry partners, so as to build a smart and sustainable future.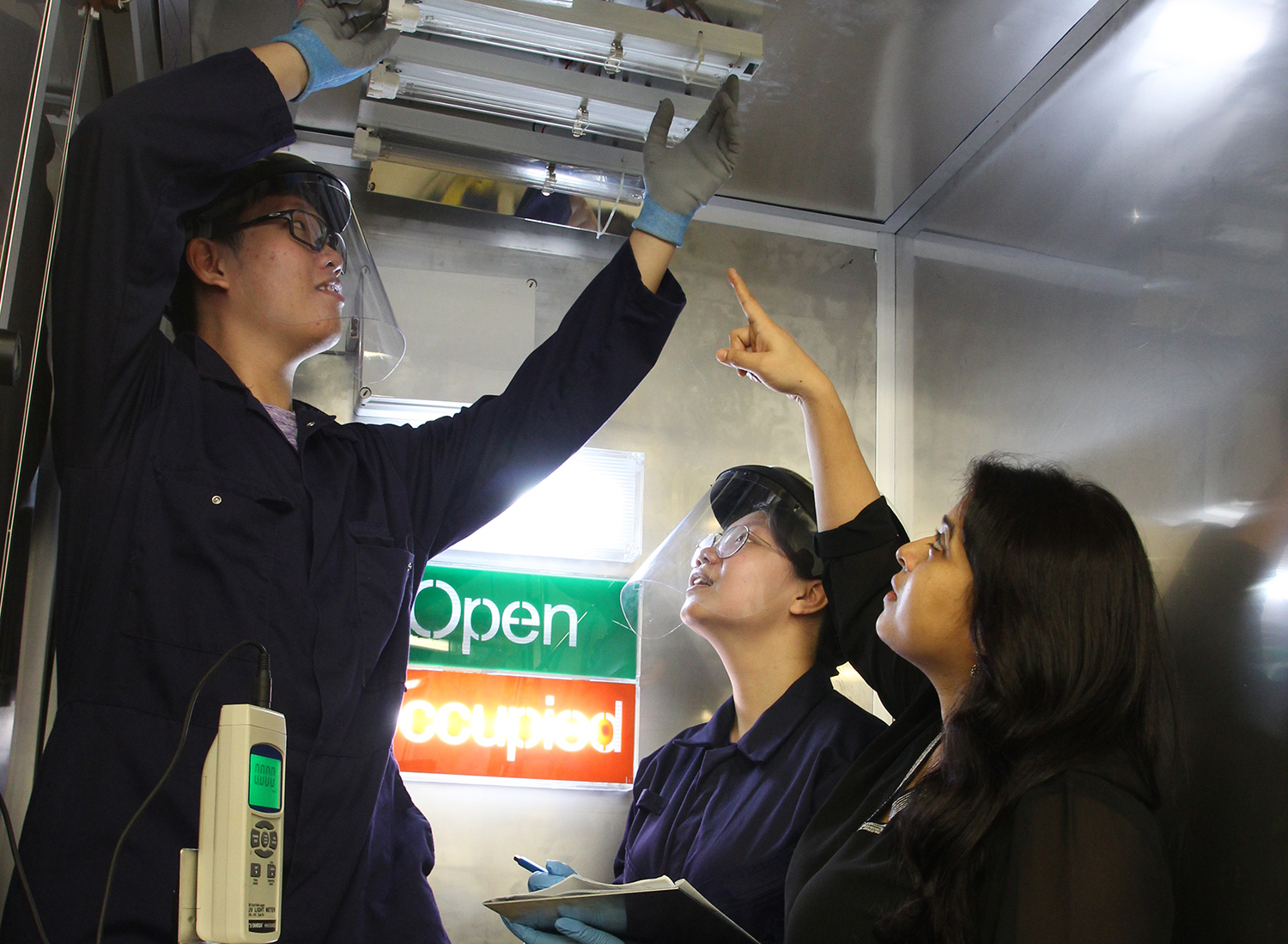 This Centre focuses on industry regulatory, uplift and transformational training for both Pre-Employment Training (PET) and Continuing Education and Training (CET).
This Centre engages in research & development projects involving the use of smart technologies.  Some of these key projects include the following: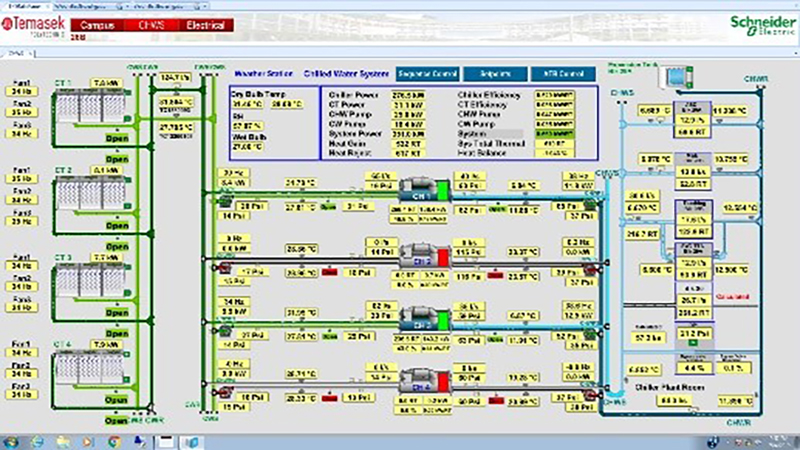 BMS/HVAC System Optimisation
This project, done in collaboration with Azendian, uses an algorithm to switch on an air-conditioning system at the latest possible time, while still ensuring that the interior space has reached the desired temperature (e.g. 24ᵒC) by the time occupants enter the room.  The algorithm takes into account the prevailing outdoor as well as indoor room  temperatures, and starts the air-conditioning automatically.  Similarly, the fan speed of the air-conditioner can be automatically adjusted by an algorithm which takes into account the actual cooling load (outside temperature and number of people in a room).  Besides ensuring a more comfortable room temperature for occupants, the system also saves energy.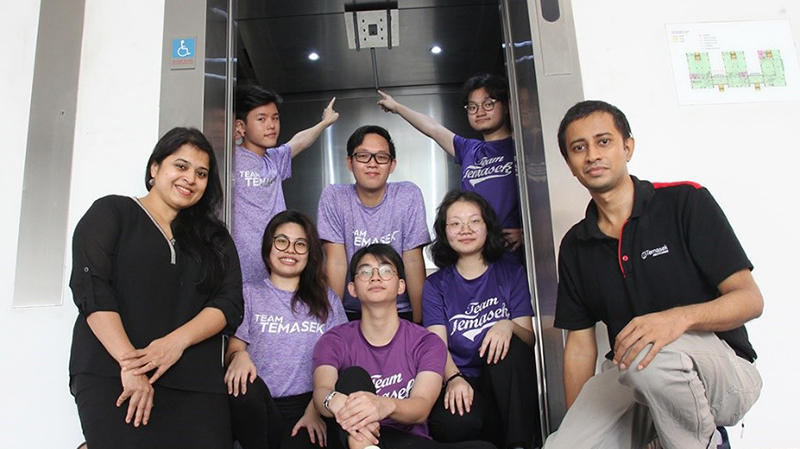 Smart Self-Disinfecting Lift
This is a smart lift equipped with a UV-C lamp mounted on the ceiling of the lift to disinfect the interior by killing pathogens in the air and on surfaces. The UV-C light, which can be harmful for living things, is activated only when the lift is empty, and is automatically turned off once smart sensors detect someone entering the lift. Useful amidst the current global health situation, the project is an inter-disciplinary collaboration between staff and students of the Diploma in Architectural Technology & Building Services and the TP Clean Energy Research Centre.
Watch video.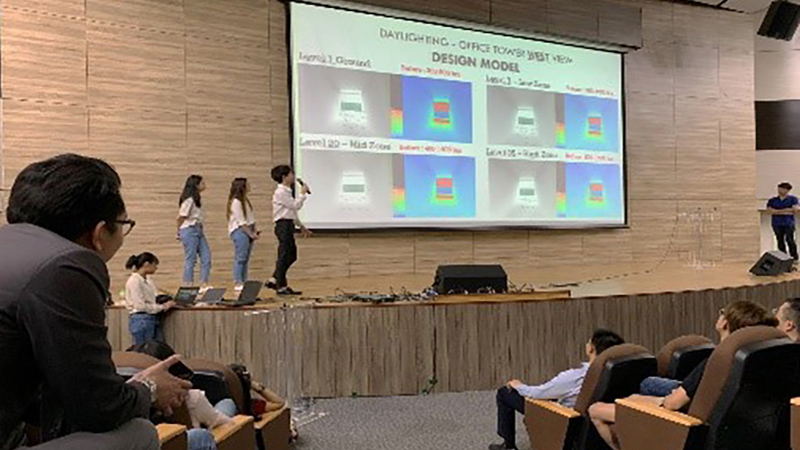 The Bangkok Yard
This project involves the design of a mixed-use commercial development comprising hotel, retail and office spaces in the Thai city of Bangkok.  The process involves the use of computational simulations to analyse and propose design strategies that involve Environmentally Sustainable Design (ESD) elements, integrate the surrounding commercial development to incorporate Thai culture, as well as focus on the use of various energy efficient resources that affect the environment, society and economy.  The project was done in collaboration with the Department of Architecture at Rangsit University, Bangkok, during our students' internship there. 
The Centre works closely with the various industry partners in knowledge sharing and project collaboration.  Our main partners are:
National Environment Agency
SkillsFuture Singapore
Mitsubishi Electric Asia Pte Ltd
Ebm-papst (SEA) Pte Ltd
Truwater (S) Pte Ltd
Vemac Services Pte Ltd
NEC Asia Pacific Pte Ltd
Institution of Engineers Singapore
Vanguard Fire Systems Pte Ltd
Lingjack Digital Pte Ltd
ABB Pte Ltd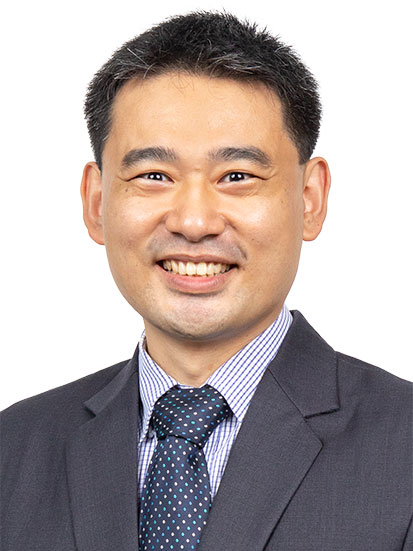 Dr Adrian Ang
Senior Manager
Tel: 6780 5507
Email: adrian@tp.edu.sg
Qualifications: B.Eng, M.Sc, Ph.D, LEED Accredited Professional, GMM, CPM
Areas of Specialisation: Energy, Bio-climatic Analysis, Sustainable Design
Contact Details
Dr Adrian Ang

8.30 am to 6.00 pm (Mon to Fri). Closed on Sat, Sun & Public Holidays

Centre under School of Engineering

Temasek Polytechnic
West Wing Block 33, Level 2
21 Tampines Ave 1
Singapore 529757
Quick Links To Centres Under Schools